TUCIP Fortunes For Ordinary People Investing as a Group
EARN $120 Monthly Life Income on TUCIP Without Completing Any Task Online or Offline!
Your time counts now!
Don't Waste It on any program that is not TUCIP! But MAKE MONEY WHILE TIME COUNTS ON TUCIP! Become COOPERATIVE! So Enroll on TUCIP Today!
Transition to real life Financial Freedom in only 4 Months, with Your TUCIP enrollment and onetime cooperative Contributions Today!
Welcome Here!

G

ET READY FOR MONTHLY 100% RETURN ON CAPITAL (ROC) paid to your local bank account, as you actually start  earning $120 or 40,000 Naira Life Monthly Income On TUCIP Investment Program.

Enroll Today

!
Experience First Ever Life Investment on TUCIP Today!
TUCIP Is the first ever online cooperative investment program for market traders to earn $120 or 40,000 Naira Life Income Monthly.
TUCIP
*
Traders Union Cooperative Investment Products
*
Featuring Oil & Gas products that power the transport industry, both air, land and water transport, that depend on the oil and gas fuel power.
⚓However, these cooperative investment products are electronically traded on the foreign exchange platform, and include gold as a widely traded commodity.
?⛴🛸🛵🛴
To join this union, you will begin by registering with 10,000 NGN ($24), which is required to get you your training resources valued at $76.
More so, with your registration done, and enrollment fee paid, you join TUCIP officially and get committed as a cooperative member in order to
get added to a TUCIP's 

$1000

 Corp10 group
.
This is a member-only Cooperative group.
As the name implies,
TUCIP 

$1000

 Corp10 Group
is the first attempt to introduce cooperative investment to market traders.
It is a cooperative between 10 members of TUCIP Market traders, where the first member of the group is made the group's leader (group account rep), and so, an investment account is opened in the name of the group's leader, after all ten members of the group have been committed and cooperate to fund the single investment account to its 
$1000
 base equity capital, for an equal share in its monthly profits.
The best part is that each TUCIP $1000 Corp10 group is a lifetime cooperative group.
The benefits are so fine that, despite the risk of trading the commodity market as an individual  market trader, the group doesn't involve in direct trade, but the investment is done in the same market and profits are shared  among the members of the group equally in a way that no member is cheated out.
As an investment opportunity, the members don't trade on this account themselves but let Tecfclip's professional market traders to trade it for them, and that way their risk is managed 100% for them.
Another interesting thing about it is that the account is not traded until a total of 400,000 NGN ($1000) is raised by the equal cooperative contributions of all the 10 members of each group, as each member contributes a part fund of 40,000 NGN, being their required individual capital in the the group's hedge fund.
As soon as the account's investment fund is complete, Tecfclip's founder will link the account to a $1k copy trade account, through which the products traded by the professional trading team will be bought and sold electronically for the group, using price action, trend line and binary options trading strategies, and 30% of the monthly profit will be shared among the 10 members of each
TUCIP $1000 Corp10 group
, so that they each receive 3% profit share, while 20% goes to the risk manager, and 50% is ploughed-back profit for growing the equity.
3% of $1000 may appear small if profit is shared in the first month, but becomes worth $120 (N40,000) monthly, if first profit is shared after the first four months of completely funding each group's account. That's why after four months of 25% monthly vesting of the members individual 3% equity share in the TUCIP investment program, each member begins to earn 40,000 Naira ($120) monthly, and consistently, for life. Hence, proven to be so unique, this opportunity is for everyone who can afford a total of 50,000 NGN full participation cost in less than 1 month of enrollment into this TUCIP Investment program.
If you can, then join TUCIP for lifetime cooperative investment membership benefits today.
No monthly dues, weekly contributions or annual hosting costs to worry about. So start planning your way in to enroll and make your contributions today!
Click the "Register Here" button below to start your TUCIP enrollment process now and also identify with others on TUCIP whatsapp group 
here
.*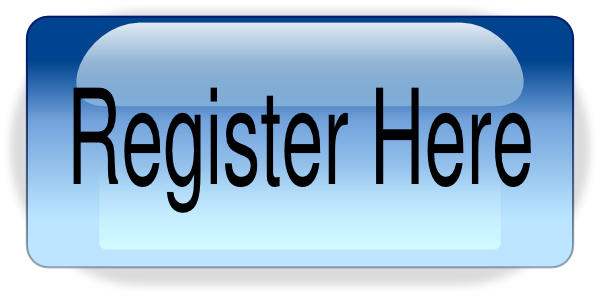 TUCIP VERSUS OTHER OPTIONS TO CONSIDER ALSO
*TUCIP* is one of three options for Tecfclip to service market traders, and is the cheapest option out of all.
As a market trader, you are free to choose any of these three options… *TUCIP, FXTAM* and *Journey* all served by Tecfclip.
There is just a thin line of differentiation between the three options, and that is purpose and pocket size of the market trader.
A market trader is any person who is exposed to a certain degree of risk in the market of commodity, futures, indices and Foreign Exchange trading.
The degree of risk you can be exposed to varies from one market to the other.
Tecfclip, as a service provider of market risk and investment portfolio management, has developed three risk management and investment plans which are the three options you are allowed to choose one or two from.
The first plan is the group level of 100% risk management known as *TUCIP*.
In this option, individual members of the group agree to give 100% of the risk of choosing a market position to Tecfclip, while cooperatively participating in the market as investment partners, not as individual investors, hence share in the group's profit, not as individual owners but as equity shareholders.
The Benefit of this option is known as leverage.
Each member enjoys a 1:1000 leverage, as they gain a 3% equity share as investment partners in funding a 
$1000 Corp10 group 
account by only providing 10% of funds required to take part in market, and so enjoy a share in the profit of this market, which becomes 100% Return on Capital paid monthly when their 3% equity share becomes fully vested in complete four (4) months, vesting 25% each month, until the end of the fourth month when their first monthly payments of 40,000 Naira ($120), each, gets due .
Thus, the purpose of this option is to provide the needed leverage for any intending market trader to own 3% equity share of a TUCIP $1k Copr10 group's investment account, by providing only 10% ($120 or 40k NGN) of the account's startup equity ($1000 or 400k NGN).
As such, instead of being left out of the profit opportunity, due to individual intending trader's inability to raise 
$1000
 initial equity as independent market traders, any person can now take advantage of the 1:1000 leverage provided by Tecfclip with the
*_TUCIP_* investment and risk management plan
.
This plan makes it possible to join a TUCIP $1k Coprt10 group, as a cooperative market trader, by raising only a total of 50k NGN (10k for training resources and enrollment and 40k for investment), instead of waiting to individually raise 500k NGN (100k for comprehensive training and 400k for personal investment portfolio) before enjoying the market traders profit.
*
_FXTAM_
*, on the other hand, is the risk management and investment plan wherein you take the option to invest in a personal $1k portfolio and own all 30% of the monthly profit share, but for only a 9 months contract duration.
Choosing this option is largely dependent on the size of your pocket at this time, and is highly recommended if you can afford $1000 or 400,000 NGN investment capital for yourself now.
*
Journey
* is the option wherein you start a personal trading journey and it is a nicer option because it does not require losing any share of your profit.
In this option, you manage 100% of the risk yourself, so you keep 100% of the profit, deciding freely how you want to withdraw it, when and how much, or, as highly recommended here, you choose to keep it untouched as ploughed-back profit, for every 12 months new trading annual period.
That way, after 12 months of trading on your own, you withdraw all your profit, and start a new trading year with only your initial capital.
The cost of this is 

$500

 or 200k NGN covering for your training and investment
.
150k is for your training, to be able to embark on this journey confidently and independently, while 40k is for your investment and 10k is for your training resource.
So, this option is fine for you, if you want to learn to become a career market trader.
These are the three options Tecfclip serves you.
If you want any of the other two options, then you can get to start on whichever one you prefer.
Nevertheless, if your choice is for the first option, then you are welcome
here
. This very group investment option is the best accessible and most affordable option of all three options.
Welcome here.
How to begin with *TUCIP*
1. Enroll with 10k NGN ($24) to get your training resources and get access to the TUCIP $1000 Corp10 group placement list in any group you full into by lot of when you make full commitment.
2. Contribute your own investment fund of 40k within 1 month, after enrollment, in order to get listed for subsequent placement in a TUCIP $1000 Corp10 group.
3. Participate in your group, while allowing your 3% equity share to get fully vested in four months, so you can start receiving your 100% ROC monthly profit share, after complete 4 months of the $1k completed fund contribution in your group.
This is your TUCIP investment opportunity; for enjoying lifetime 100% ROC monthly profit share worth $120 or 40,000 Naira, benefited payments, earned as a 3% equity shareholder in your TUCIP $1000 Corp10 Group, after a four months full vesting period.
To take your first step now, click the "REGISTER HERE" button below to proceed to enroll today and submit your registration form to move forward to the next level immediately.