HURC JOB DETAILS
Students who start out well have been able to earn N60,000 in their first week, N600,000 in their first two months, and N6,000,000 in less than 10 months more. So, in only one (1) year of full commitment, any undergraduate is expected to earn a total of N6,660,000, in gross income, to support their education.
There's no better financial support than the HURC Job; which gives students a sense of absolute responsibility for securing their financial future.
As a student applying for the HURC job, you'll be the go-to recruiter for other applicants who will get to know about and apply for this job, after you've been trained for it.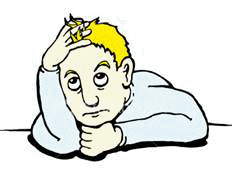 FAILURE IS NOT AN OPTION!
THE ONLY WAY TO FAIL
IS TO JUST SIT THERE.
YOU Do Nothing, YOU Get Nothing.
Do Whatever You Have To
And Make It Happen For YOURSELF!
When YOU Dare To Move Forward,
MUCH IS POSSIBLE!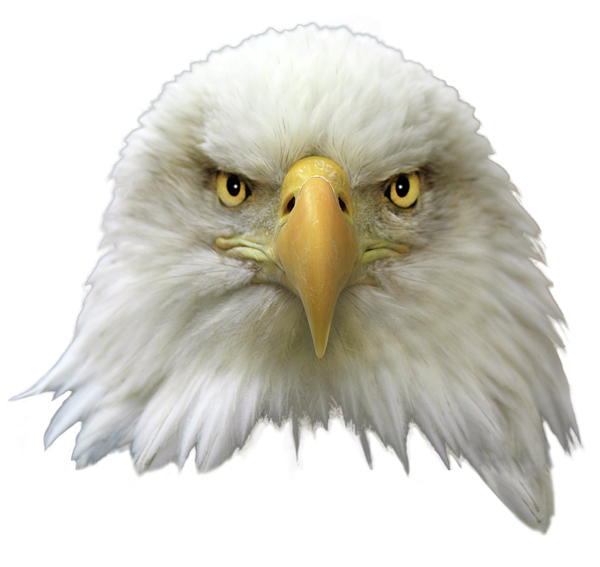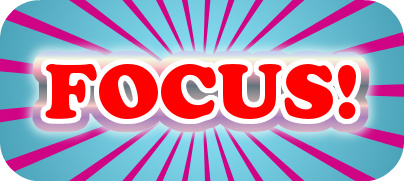 To Help YOURSELF,
FOCUS On Helping People!
Hence, your knowledge of the entire job classes will be required, and you'll have the opportunity to get two of the three training programs listed with their prices as shown below:
HURC JOB Training Program (Fee = N37,000)
LEADGENs Job Training Program (Fee = 57,000)
P2F TW Job Training Program (Fee = N177,000)
Except the second training above, you'll prepare for the first and the last training program on the above list, but you'll pay only N50,000 for the 3rd training program, as this discounted price is only available to undergraduates working as recruiters for tecfclip, by first being trained for the HURC job.
Excuses Are For Those Who Use Them.
Remember, You Must Face Yourself In The
Mirror Every Day With The Choices You Make.
GET ON THE PAYROLL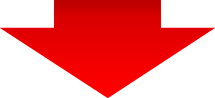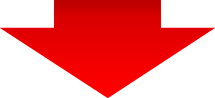 The first step is the training accessed through full payment for the HURC Job Training Program. This fee is paid upfront before you can be qualified for the discount applied to the third training program; which will be required only after you've met your goal of recruiting up to the set limit of either the HURC or the DR.LEADGENS recruitment.
Most recruiters prefer to achieve the limit of the HURC job first, by focusing on recruiting undergraduates from their own institutions.
Doing this makes their work easier, and then having earned the N60,000 gross income for achieving that goal, they're then able to take out N50,000 to register for their 3rd Job class training program, in order recruit for the second and third job classes at the same time.
Following this route to HURC Job success has proven to be the easiest and fastest way for any student to succeed on their HURC job. So you can do likewise.
Invest In YOURSELF as a student,
This Is YOUR Own Business!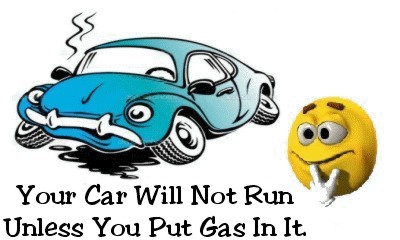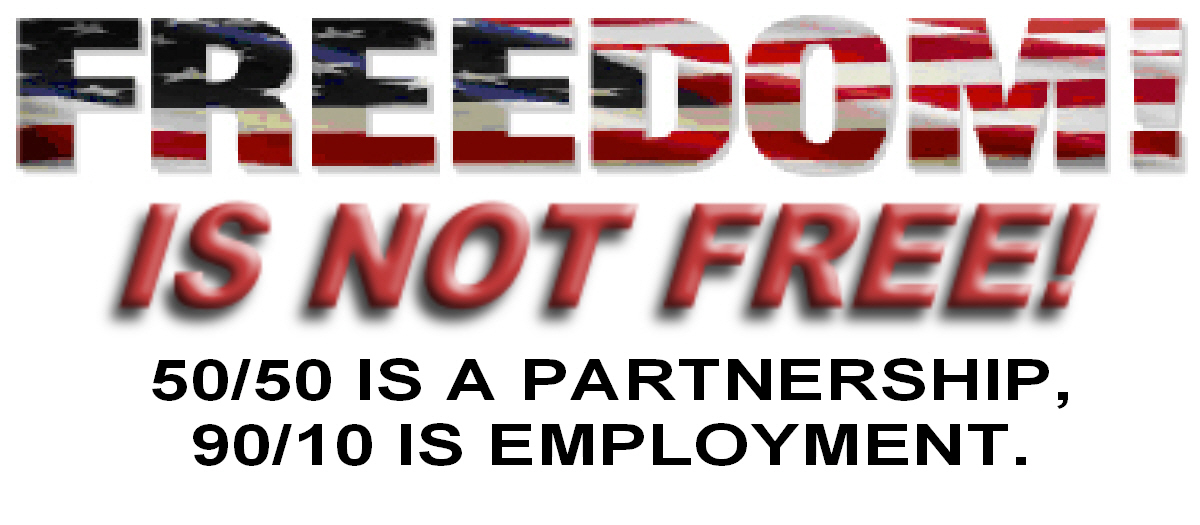 QUESTION?
What Is YOUR W.H.Y?
What Hurts YOU The Most?
Turn YOUR P.A.I.N Into A
Positive Attitude In Networking
For YOUR Success!
Simply F.O.C.U.S.
Follow One Course Until Successful.
But H.O.W?
Help Others WIN!
Many Positive Successful People, As They Get On Their Soapbox,
They Speak Of Being Positive, Follow Your Passion & Dreams.
What They ALL Fail To Share With You Is H.O.W.
WE SHOW YOU H.O.W.
Simply Help Others WIN & YOU TOO WILL WIN!
Either You Are Willing To Pay The Price For Success Once,
Or YOU WILL PAY The Price For Failure Forever!
GET ON THE PAYROLL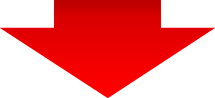 About The HURC JOB
This is a part-time job for undergraduates. It demands that students currently enrolled in an undergraduate program, in any Nigerian University, should apply and purchase the training recommended for the job, in order to get the tools to start working.
This job class is available for only 1000 students, who apply, and purchase their training program, for it, within the first 5 days following the submission of their application. All other applicants, who come later, will not be able to apply for this job in equal capacity, but in a stereotypical limited capacity, after the first 1000 students have applied for the 1000 available vacancies.
Or even if they still do, their application will not be processed for the exact same offer, and they'll not be able to purchase the training program at the same lower amount for securing this job. So, if you are lucky, while reading this, you may still have a chance to be among the 1000 undergraduates to secure this job, that's if and only if you apply today and purchase the training program within the next five days.
If you saw this page, it's because the job is still available. This page will be locked from access to the public once the 1000 job vacancies for undergraduates have been applied for, when the first 1000 applicants have purchased the training program.
What You'll Need to Know if You Get This Job
This job will give you a limited right and exclusive permission to recruit other applicants for the three different job classes aforementioned. As a recruiter, you'll identify the ideal candidates out there and select your media for reaching out to them to view our home page. You'll also need to follow-up with them until to buy any of the training programs listed above, then you'll get paid N6000 for each candidate who buys a training program for our jobs.
If you grab this fascinating part time job opportunity for students, you will be permitted to recruit only 10 HURCs, 100 DR.LEADGENs, and 1000 P2F TW trainees, after which you will be free to move up to apply what you've learnt from the P2F TW training program and become a P2F TW staff member yourself.
When you successfully become a P2F TW Staff member, you'll start earning N40,000 per day working 4 hours daily, and 20 hours weekly, with Tecfclip, it will then be your choice to work with us for as long as you may, if you find fulfillment in this job. Click here for more details on where you'll start earning N40,000 daily and consistently get paid N200,000 weekly like the other P2F TW staff members.
You'll Really Want to Experience Life on the Other Side of Earning 40,000 daily, won't you?
You can only get this job by purchasing the HURC Job Training program after your application. If you are among the last 20 HURCs to get this job, then you'll not be allowed to recruit any HURC yourself, as that would be reserved for only the 879th and 880th HURC recruits before you. You'll be able to find out your position on the list of HURCs with the HURC ID number you'll find printed on your business card, after you purchase your training program.
The HURC ID numbers range from 0000 to 1000, so if your ID n
umber falls within 0881 to 1000, then you know that you'll have to focus on recruiting only 100 DR.LEADGENS, when you start on this job, and plan to purchase your next level (P2F TW) training program; when you have recruited up to 10 DR.LEADGENs, in order to get the permission to start recruiting your 1000 P2F TW trainees also.
What to do with your HURC ID Number
Your HURC ID Number; which you will be issued, after you purchase the HURC Job Training program, is your exclusive personal tracking number, without which you can't be paid for the recruitments you make.
So, after you've received your HURC ID Number, seen in the complementary card that will be mailed to you, alongside your training program, ensure you memorize the 4 digit number, and make use of it when issuing your new recruits their Applicant's Tracking Number (ATN).
What the Applicant's Tracking Number (ATN) Is Meant For
The ATN follows this form of codification: HR/4-digits-hurc-id-number/job-class-initial-letter/recruitment-serial-number. An example is as follows:
E.g. If your HURC ID Number is 0837, and you have only recruited 1 person for each of the three job classes, then your three applicants' ATN's will be as shown below:
Applicant 1 for HURC Job Recruitment: ATN = HR/0837/H/01
Applicant 2 for DR.LEADGENS Job Recruitment: ATN = HR/0837/D/001
Applicant 3 for P2F TW Job Recruitment: ATN = HR/0837/P/0001
Warning:
Note that the above numbers are only used for illustration and may apply to another HURC undergraduate, so you don't have to copy that 4 digit number at the middle of the ATN's above, unless that is your real number, issued you after your purchase of the HURC Job training program

.
The next recruits made by you will have their ATN's identical to the ones illustrated above, dependent on their job classes, while the last digit of their serial number will be different from the serial numbers issued to applicants before them, in the same job class.
What the Applicant's Serial Number (ASN) Is Meant For
The Applicant's Serial Number (ASN), at the end of the ATN, shows the exact position of the new recruit, on your list of recruits, for any specific job class they belong to. See the three more examples given below.
E.g. 1. If you have recruited a total of 8 HURC applicants already, then your next recruit's ATN will be:
HR/0837/H/09
E.g. 2. If you have also recruited a total of 88 DR.LEADGENS applicants, then your next recruit's ATN will be:
HR/0837/D/089
E.g. 3. If you have already recruited a total of 898 P2F TW applicants, then your next recruit's ATN will be:
HT/0837/P/0899
N/B:
---
Remember to substitute the 4 digit number in the above exa
mples with your own actual HURC ID number; when dealing with real recruits, and give them their correct serial number, following the explanations in the above 3 examples.
HOW MUCH WILL YOU EARN FROM THE HURC JOB, AS A RECRUITER?
For each recruit you make to any of the job classes, whether you are recruiting HURC applicants, or DR.LEADGENs applicants or even P2F TW applicants, you will be paid N6000, after your new recruit's payment confirmation email has been sent to the recruit, with a copy of the confirmation message also mailed to info@tehincome.ws.
Your payment gets into your account every 6.PM on the same day, for con
firmation emails received before 4.PM, while for confirmation emails received after 4.PM; your payment will get into your account by 6.PM on the next day. So you'll get paid every day, if you work hard every day to ensure your new recruits make payments for their training program purchases every day. But your time of seeing this page and taking action on it will determine which specialized area of the HURC Job you will be limited to, in your assignment, after the training is paid for.
The Three different areas of the HURC Job to Specialize on:
You may want to opt out of one area of the HURC job to focus on another area of specialization, is this possible?
Yes, but not exactly by opting in an out of any, but by being placed in a position among the three different areas of HURC Job specialization you'll learn about immediately.
There are three HURC positions or areas of specialization derived from different modes and times of response to the HURC Job offer. The intention of Tecfclip's founder for creating these d
emarcations is to ensure that nearly all undergraduate are given an equal opportunity for being recruited, and should get a fairly equal chance to benefit from this part time job opportunity, in one of the three areas of specialization created for all undergraduates: namely:
FSG Trainee Recruitment Specialist;
OJC Trainee Recruitment Specialist; and
NYIC Trainee Recruitment Specialist.
First Area: The FSG Trainee Recruitment Specialist (FSG-TRS)
FSG means "Four Stars General". By this position, the recruiter is a generalist specifically recruiting trainees for the 3 jobs classes created by Tecfclip, as well as for the fourth training program created for small business owners and entrepreneurs, known as NYIC members. To learn more about the NYIC members click here for the details.
"Four Stars" simply refers to the four Stellar Training Programs, by which Tecfclip is known for delivering its social impact; through human capital development, namely: HURC Job Training, DR.LEADGENS Job Training, P2F TW Job Training, and NYIC Tehincome Training Programs.
To qualify to be among the  FSG-TRS HURC workers, you must be among the first 100 applicants who applied for the HURC job, and were first to purchase the HURC Job Training Program. You'll know if you are among them by referring to your HURC ID Number. If your HURC ID Number is within 0000 and 0100, then you're among them.
These group of HURC workers qualify for an early bird discount, where they only pay N5000 instead of N37,000; for their HURC Training program. You can still confirm the availability of this discount by going to see the details here. If the page is still accessible, then know that the discount is still available, and you may process your application on that page, otherwise you've already missed the early bird opportunity to pay less for this training.
If you're lucky to find the page still open, and apply from that page, but fail to purchase the training from there; by paying up within 5 days after your application, you will still be denied of the opportunity to be one of the FSG-TRS, and you may also be disqualified from any other area of the HURC job, beca
use your I.P address would have been tracked, when you submitted your first application, to prevent you from submitting another application in the future.
Once you find that page available and you make your payment within 5 days, you'll be qualified to be among the FST-TRS HURC workers, and the benefit of being there is that you'll earn the most from this job, by earning a total of N6,660,000 from recruiting for the 3 job classes, as well as an unlimited N6000 per recruit you make for the business owners class. You'll find this position also printed on your business card, if you've qualified for it.
Second Area: OJC Trainee Recruitment Specialist:
OJC means "Only Job Class". By this position, the recruiter is limited to recruiting only trainees for the three job classes, without recruiting NYIC trainees, as this later group of recruits is not included in their scope of recruitment.
So, even if their recruits prefer the NYIC training to the Job class training programs, the recruiters will receive no payment for recruits that defect from the job class purpose of recruitment to the business class wing of recruitment for only NYIC trainees.
And since this is expected to happen most of the times; when they get their recruiter's business card, the recruiters are expected to give directions to the recruits, on going to the exact page, on the site, that relates to the specific purpose they are recruited, rather than sending them to the home page, which eliminates any work for the recruiter by offering the general information meant for the search engine generated site's visitor.
The recruiter should familiarize themselves with the links to the unique job classes, namely: tecfclip.site/hrcareers, for the HURC Job Class; tecfclip.site/lgcareers for the DR.LEADGENS Job Class; and tecfclip.site/twcareers, for the P2F TW Job Class. This way, the recruit can be referred to the exact page on the site for whichever job class they're recruited, to avoid getting them confused, when allowed to go first to the home page at tecfclip.site/careers.
Letting recruits go first to the home page will make the recruiter almost always ineffective and seen as incapable of guiding the new recruits to the proper page, for making an informed decision on the site, not merely a free decision.
And, since there are different job classes, the recruiter, who already knows which class the new recruit should belong to, ought to help them get the information specific to their class, immediately, rather than having to let them first wander about on the home page, wasting precious time for taking a decision, in favor of the recruiter, who awaits getting paid for only those decisions; and not for the time spent by the recruit surfing the home page, without any informed decision at last.
The decision expected of the well directed recruit is to purchase the training program, and it is the duty of their recruiter to emphasize the importance of quickly and immediately taking this decision on their first site visit, without a second thought, by helping them stay focused on getting the job that can be accessed immediately; by applying for it first and paying for their training, within five days of submitting their application as new recruits.
When a recruiter is hardworking, the new recruits will spend less time reading the information on the site, since the recruiter would have already explained all there is to know about the job, so that; when they go to the site, they'll go straight to find the link to apply for the job, and the details to pay for their purchase of the training program, after all, that's what the recruiter wants from them, not too much information, as provided on the specific pages.
If possible, recruitment should be done in an "in-person assisted mode", which means a direct-presence assistance given to the new recruit by the recruiter, where the recruiter sits with the recruit, and instead of merely handing out business cards and walking away; the recruiter talks with the new recruit and shows them what to do on the site.
It's the job of the recruiter to point out to the recruit where to register for the job and where to send their payments for purchasing their training program, then listen to their questions and answer them, and also collect their phone number and agree on a suitable time to call them, in respect to knowing what progress they've made regarding their application and regarding the purchase of the training program.
This model integrates all the elements of sales, inbound marketing, coaching, and follow-up required of every effective HURC worker. Those recruiters who implement this model of recruiting new trainees will see 99.9%  rate of success all the time, than those recruiters who merely handout their business cards like fliers, without first building personal relationship with the new recruit, which demands that they should first establish a friendly rapport, communicate with intimacy and network with cordiality.
Every percent of success achieved translates into N6000 in income from one recruit, hence with each recruit having this average customer value to the recruiter, it would be noble for the recruiter to devote time to properly guiding the recruit towards this end, in order not to risk failure to get them to take the all important decision that brings in the sweet reward of N6000.
Getting paid N6000 per recruit creates a sweet taste of success for the recruiter. Diligent recruiters are motivated to work for their pay, knowing that they get paid when the new recruits purchase their training program. Thus, the pay comes in more like a profit than a wage, and means the role of the recruiter is more like that of a business owner than of an employee, if properly appreciated for what it really is.
An OJC-TRS is any HURC worker who is recruited on this site and whose HURC ID number is derived between 0101 to 1000, meaning the HURC worker was recruited after the early bird discount had expired, and so paid the full training fee.
Most of those recruited by the recruiters will be OJC-TRS HURC workers, because they'll not find the early bird offer at the time of their recruitment, and so will pay the full amount for their training. If you were recruited by a recruiter, then you're automatically an OJC-TRS, unless you still meet the early bird discount found on the other page checked in the First area above, or come later after the 1000 HURC workers have been recruited and trained.
There can only be 900 OJC-T
RS and no more. So, if you're on this page and take action after the 1000 HURC workers have all been recruited, your working status will be moved to the third area, where you'll be associated with the limitless HURC recruiters, as will be explained in third area below.
Third Area: NYIC Trainee Recruitment Specialist
This position is attained with the greatest limitation or restriction on the scope of your work as a recruiter. One thing about the areas where there is a limitation on your role is that; your success will be dependent on your level of diligence in your work. You'll succeed when you deal with your new recruits in a very intimate and personal way, where you have to ensure they are directed properly and led to the proper page; for their class of recruitment.
In your case, you're limited to recruiting only business class trainees for the NYIC Training program. These targets are not necessarily people who own small businesses, but people who are willing to start a new internet business and need to be trained for it, by Tecfclip, on the NYIC platform, where everything about starting this business will be done for them and all they'll do, after their training, is to follow a few instructions that will require only putting in 30 minutes of their time daily.
These trainees will need to open their mail inbox every day to receive the training updates that Tecfclip will send them for 10 minutes lessons and 20 minutes implementation of the lessons learnt each and every day, after the purchase of their training program.
As an NYIC-TRS, you will concentrate on recruiting only these kind of trainees, and the beautiful thing about this position is that; you can recruit as many of them as you wish each day, and you can keep doing this for the rest of your life.
So, you decide how much you'll earn on each day. Tecfclip only sets the profit per recruit at N6000, so you can set your target of how many recruits you want to achieve on each and every day. You see, this is the best position of all the three areas of the HURC specializations, because it keeps you focused on your personal income goals, and there is no cap on your daily income. It is, thus, your fastest way to making your first million as an HURC worker.
Achieving success in this role is easier than in any other role; for several reasons. The major reason is that; the price of the training program here is the lowest of all other training programs, and secondly, you have absolute focus on this one area, so you know who your targets are and you go for them. If you set recruiting 5 trainees everyday, you'll be earning a daily income of N30,000 for the rest of your life.
You can make N150,000 every week by meeting your daily goals, and so earn N600,000 every month. That means; in only 2 months, you'll become a millionaire, with a total net worth of N1.2 million earned from doing only this job. Moreover, in every 2 months, you'll be making N1.2 million steadily.
Which other job allows you to earn this high income on your own terms, even as an undergraduate?
To qualify for the NYIC-TRS position, you, ordinarily, would have come late, after the first 1000 HURC workers have been recruited and trained. So, your new HURC ID Number will be rolled within 12 digits of possible placements from 00000000000001 and above, as will be presented on your business card showing that you are among the limitless HURC workers.
This position was created by Tecfclip in order to give every other undergraduate the opportunity to benefit from the undergraduate jobs at Tecfclip, but you'll first have to purchase your training program at the full price of N37,000, , unless the price is raised at the time of your application. Confer the price, at the purchasing order details section of this page, to see if it has been raised or is still N37,000.
If the price is still N37,000 you know that you won't be among the NYIC-TRS but among the second area of HURC workers, because the list of the first 1000 HURCs is still incomplete. If the price has been been raised to N47,000, then you know that paying that amount automatically means you'll be among the limitless HURC workers to occupy one of the limitless positions of NYIC-TRS.
All your recruits for this position must be referred only to tecfclip.site/nyic10k and not to any other of the pages aforementioned, otherwise you'll not get paid for actions they take on the other pages. That's why you should ensure you guide your recruits to take action only on this page.
Therefore, you are required to know everything about the NYIC training program, in order to easily direct your recruits on what to do on this page of tecfclip site.
Your focus will be exclusively on getting your recruits trained on the NYIC platform, by directing them on how to proceed to purchase their training program, while speaking with them about the opportunity, and following them up; to ensure they complete their payment for the purchase of their NYIC Training program, within 5 days of your contacting them.
Since your NYIC recruits are not expected to fill any application, you will need to follow-up with their contact numbers, to guide them on how to send their payment proofs via the email specified on the tecfclip.site/nyic10k page, otherwise their payments may not be tracked to you and you may not get paid unless you explain to them to write the name of their recruiter and email address of the recruiter, under their own name and phone number, in the body of the email, for sending their payment proof.
By so doing, their payments will be tracked to you, if your name and email is found, as their recruiter, in their email of their payment proof. So, click here to see more details about the NYIC training program, and familiarize yourself with the details to help you do your job effectively, when recruiting for the NYIC training programs.
Ultimate Notice: For only FSG-TRS & OJC-TRS HURC Workers…
The permission to start recruiting your 1000 P2F TW applicants will only be granted you if you have first purchased your own P2F TW training program at the discounted price of N50,000, while other applicants you recruit for the P2F TW job will pay the full training fee of N177,00
0. You'll equally be permitted to start working as a P2F TW staff member, after you've reached the limit of recruiting 1000 P2F TW applicants.
So, the earlier you purchase the P2F TW Job training program, the faster you start recruiting your P2F TW applicants, and the faster you reach your limit of P2F TW applicants recruitment, the quicker you can get the permission to start working as a P2F TW staff member, where you will start getting paid N40,000 daily and earn N200,000 weekly, by working only four (4) hours daily, from Monday to Friday, as a P2F TW staff member of Tecfclip.
How to Apply for the HURC JOB:
If you have made up your mind to purchase the HURC Job trai
ning program, by the next 5 days, then you should copy the account details given below, to make payment for your HURC Job Training Program.
Remember, you're only allowed to make payments not more than 5 days after submitting your application form today, and send proofs of payment for the HURC Job training program purchase to tecfclip@tehincome.ws. If you still make payment after 5 days, that payment will not be refunded to you, and neither will you be offered the training. So heed the five days payment timeline, no extension is permissible.
Purchase Order Details:
Product: HURC Job Training Program Package
Amount: N37,000 (Thirty Seven Thousand Naira Only)
Merchant: Francis Bestman Isugu, Founder of Tecfclip
Payment Method: Bank Deposit
Merchant's Account Details: (Pay to:)  Bank Name: Guarantee Trust Bank (GTB); Account Name: Francis Isugu; Account Number: 0151588663
Email of Payment Proof: Submit payment proof (scanned copy of Deposit Slip / Payment Teller), mail to: tecfclip@tehincome.ws
 Frequently Asked Questions:
When should applicants be issued their ATN?
For tracking purpose, ATN shows when any recruiter has reached their set recruitment limit for any job class, as well as how much they have earned so far, based on fixed payment for a new recr
uitment they make. So, ATN should be issued at the time of mailing out purchase confirmation invoice, to only applicants who have made their payments for the training program they purchased.
Who would send payment confirmation to applicants?
A section is provided on the application form requesting the name of the recruiter, and another section requesting the email of the recruiter, during any application by a recruited applicant. With this information, once an applicant sends in payment proof to tecfclip@tehincome.ws, the received proof cop
y will be downloaded and attached to the applicant's application submission email, and then forwarded to the recruiter by Tecfclip's HR Admin, after the proof of payment has been verified by the account department.
Then, the recruiter will have to send the applicant a purchase confirmation invoice (PCI) via the applicant's email, found on the application submission email received by the recruiter, and the PCI email subject line will carry the ATN number, only, for easy tracking and retrieval of email records stored by the recruiter, in case of any future dispute between the recruiter and the HR Admin.
How will Applicants know the name and email of their recruiter?
At the time of recruitment, the recruiter should handout their business card containing their designation, position, HURC ID Number, Tecfclip's business name, logo, and career page URL, and should instruct the new recruit to apply through the career page URL, and refer to the business card for their recruiter's name and email, required when filling their application form online.
A Soft copy of the business card will be mailed to the recruiter, after purchase of their HURC job training program, while 100 hard copies of it will be ready to pick-up at the office on any Saturday, unless the HURC worker is far from Port Harcourt, after purchase of the HURC job training program, along with other promotional tools and resources, where available.
The recruiters can print more copies of their business card, after exhausting their initial collection, and attach the soft copy to their messages, when chatting with a new recruit online, using platforms like Facebook or any other social media they use; for finding and chatting with their new recruits.
What tools will aid recruiters gain the attention of applicants?
The company brands itself on the recruiter with three branding tools; that make it easy for the recruiter to do their job, without worrying about their status as students any more; when contacting new recruits, who, on seeing the recruiter's promotional tools, will not think for a second time that the recruiters are not professionals or
think the least of them as students.
This works well, whether using face-to-face contact strategy, for recruitment, or doing it on social media.
When using social media, the recruiters should update their profile to reflect their new role as Human Resource Consultants working at Tecfclip, and should all set up a new account on LinkedIn, to help them attract the attention of job seekers, easily, who go to LinkedIn to find professionals and companies they can apply to.
The promotional tools are: A pair of Blue and Yellow Customized T-Shirts, A Pair of Blue and Yellow Customized Face-Cap, and a soft copy and 100 hard copies of branded Business cards.
The recruiter should not only update their social media accounts with their new job titles, but also change their profile pix to the new image of them dressed in their Tecfclip's
Customized T-shirt and Face-Cap.
This way, anyone who sees them will immediately feel a sense of uniqueness, in their outlook, and even not hesitate to contact them, if they update their status with announcement of Tecfclip's job vacancies, requesting any interested applicant to contact them, by messaging them directly, but preferably via their personal email.
This will enable them follow-up on those who contact them, by mailing them their business card, using an email swipe file that talks about the job opportunity and the link to the career page. The email swipe file templates for contacting new recruits, with business cards attachment to the email, will be found at the appendix of the HURC job training program package.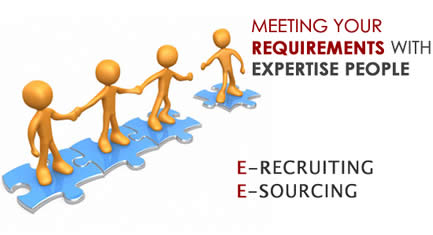 YOUR CLOCK IS TICKING,
EVERY DAY THAT GOES BY IS LOST OPPORTUNITY.
PUT YOURSELF IN POSITION TO RECEIVE – TODAY, NOW!
 

There Are 3 Kinds Of People In This World,

 Those Who MAKE Things Happen,

 Those Who WATCH Things Happen, and

 Those Who WONDER, What Happened?!
Action Step:
If you're ready to apply for the HURC Job now, click the link below to apply, and proceed to make payment for the purchase of your HURC Job training program, after submitting your application below.
On This Planet, If YOU Want Something Nice,
YOU MUST PAY THE PRICE!
Most Wealthy People Have One Thing In Common,
When Opportunity Knocks, They Take ACTION,
While Others Complain About The Noise.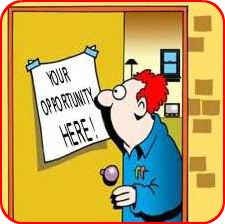 WELL, OPPORTUNITY IS KNOCKING
RIGHT HERE, RIGHT NOW,
LOUD AND CLEAR!
Being Skeptical On This One Is
A Costly COSTLY Mistake, My Friend!

I Sincerely Thank You For Your Time
And Look Forward To Working With You.
Francis B. Isugu – Founder, Tecfclip.

GET ON THE PAYROLL