Tecfclip careers
Click the link below to Learn About Tecfclip

World's #1 HR Waste Receptacle
We love to see ourselves as the go-to Human resource receptacle before human capital potentials get wasted ever again. Harnessing human resource waste is the core reason (or why) we are (or our purpose) in business. Converting human resource wastes into wealth is our corporate objective, and being the world's #1 HR Waste Receptacle is our unique and incontestable place in business. We pride ourselves in sticking with our mission through the three core points of our social impact, namely: 1. capacity development, 2. employment generation, and 3. income and productivity growth. We are a global company, and because we love what we do (human resource wealth creation) and do what we love (human resource waste reduction), we tap every human capital potential wasting around us, even yours. Thanks for coming to us! We're your last resort for delivering you the wealth you deserve as our worker.
1101,000 Best Paying Part Time and Full-Time Jobs for Nigerian Undergraduates, Graduates and Computer-Literate Youths
Only A Prepaid Special Self-Sponsored Job Training Qualifies You For One of These 1101,000 New Part Time and Full-Time Jobs Created By Tecfclip For Undergraduates, Graduates and All Nigerian Youths Who Are Not Lazy
Find Your Dream Job and Work with Tecfclip Today!
This is not one of those government's 'noise-making' job creation programs that, never achieve any meaningful or significant social impact; amidst growing youth-unemployment and restiveness in our society, conducing to the endemic poverty and ruinous social insecurity harassing our depressed economy.
Tecfclip is not a government-regulated company. Tecfclip is not a 'state company' and isn't accountable to the state government. The employer is a non-local, social enterprise with a virtual CIC legal structure, and functions as a Community Interest Company.
Tecfclip was founded in 2017 by Francis Bestman Isugu a 29 year old Nigeria-born Startup Development and Personal Growth Trainer and owner of Tehincome. Click here to view the company's online profile existing in cyberspace or on the cloud as an IP (Internet Project) and an IP product development startup.
The 1101,000 jobs are not for people who are unwilling to get trained. Only serious-minded, honest and coachable undergraduates, graduates and Nigerian youths in learning mode, who are not lazy, and can prove the claim of the Effective Anticorruption Strategy's President Muhammadu Buhari wrong, should consider themselves fit for this job, and dare to apply for any position within this 1101,000 jobs vacancy.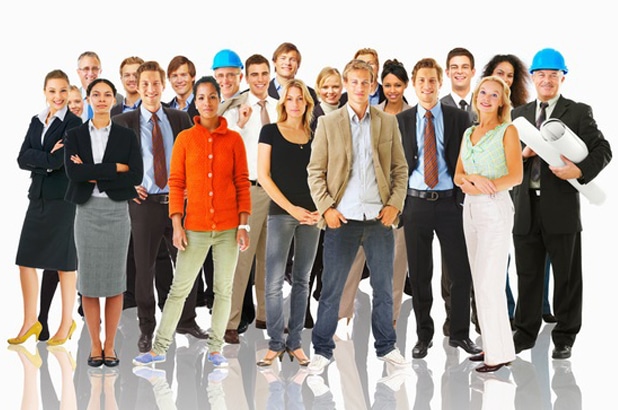 Who Is This Not For?
If you're one of those Nigerians looking for a corrupt means to land a new job, or for an indecent pathway, like the BBN Reality Show, to the Hall of Fame and Wealth without Work, like the infamous Big Brothers Nija contingents and their predecessors, sorry this is not for you. What's more, it's not one of those jobs you can bribe your way into: it's only for career aspirants desirous of Celebrating Multiple Achievements Repeatedly.
The only way you can get one of these 1101,000 new part time and full-time jobs is if you go through the front door of online application and Click this link to apply now or click the link at the end of this page and the details pages.
This is not a job that has anything to do with your academic qualifications, acquired skills or previous job experience, but entirely knowledge-based. Your quick success is dependent on your fast-learning ability to grab the lessons on how to do the job you'll be trained for.
For the purpose of classifying the 1101,000 jobs into the required training programs for each, these jobs have been divided into three classes and are for three unique classes of applicants. You'll need the details below; to know if your class has been included or not, before deciding and proceeding to apply for any of these jobs.
Preliminary to Understanding These Jobs
Before you read further for more details, it is important to note that none of these jobs may be related to any other job you had been trained for, in time past, or to any job you already know how to do or are qualified for. So you'll first be trained, in a specific class, for the job class most apt and applicable to you.
Moreover, this is the first time these jobs are created en masse for Nigerians to apply, and there may never be another boom like this job opportunity ever again, so you may regret failing to grab your spot.
You're expected to know which class of the jobs is apt for you, and to identify with only the class you belong to; as you can't be in two classes at one and the same time, while applying for any of these jobs.
Even if you feel any two of the three job classes apply to you, you can only apply for one, and submit only one application. However, you can recommend the other job classes to friends and family, if you truly desire to share one or more of these job opportunities with others, to help then benefit from it.
All of the three job classes require purchasing a pre-paid training program designed for the job, and the recommended training program must be fully paid for and completed before hoping to get the job.
That's the singular reason why none of these 1101,000 jobs is for any fence-sitting applicant who never spends money on career training for personal capacity development.
Why Is Recommended Career Training a Criterion For Landing One of These Jobs?
The employer is not interested in fence-sitting applicants who may be interested in the job but don't wish and are unwilling to spend money on their own personal development through the training program recommended for getting them well equipped for the job.
It's important to stress that white-collar job-seeking applicants should also avoid applying for this job, as this is not a white-collar job vacancy announcement. This is a creative job vacancy announcement.
Applicants who could afford a self-sponsored human capacity development program, designed for getting a job in the oil and gas industry, shouldn't think any less of this job, because the oil and gas jobs are no more, and this is a better alternative for oil and gas jobs and pays far better than oil and gas jobs.
But, like oil and gas jobs, additional skill-based training is required for landing the job, completion of the recommended training programs forges the strongest proof of competency for the job.
The employer has provided the training programs for the job in order save the applicants the hassle and pain of disappointment if requested to go find the training program elsewhere and get certified before applying for the job. Through the training programs designed for getting this job, the applicant will not need any other certification before applying for the job. Applications will be submitted in hope to purchase the recommended training program from the employer within 5 days after applying for a job.
If any applicant fails to meet the 5-days deadline for paying their training fee, the applicant's application will be terminated without further notice.
Applicants who submit their application and forget about payments for their training program will not be reminded to do so, it will be assumed that their forgetfulness means they've attributed triviality to this very important life-changing, fascinating job opportunity.
And, such forgetful applicants automatically disqualify themselves from the job, and so will get kicked out of the employer's potential new recruits list that is auto-generated from all submitted applications.
The employer considers such applicants unfit, unproductive, lazy and wasteful towards personal success and excellence-oriented opportunities, because if employed, they would only end up wasting their employer's time and resources, without being accountable, careful, committed and focused on success.
Only applicants who purchase and complete the pre-paid special job training program will be accepted for the job, as completing the training is the only screening available for getting the job.
Does Purchasing The Training Program Mean Being Automatically Accepted For the Job?
Yes, there's no chance of failing once you're trained for the job; there is no interview to fear after the training, and the training automatically lands you one of these best paying 1101,000 jobs, making it even more competitive than other jobs that do not offer paid-training as a criterion for automatic acceptance.
Paid-training ensures that only the most suitable applicants get the job, and is a very effective way of easily screening out the unscrupulous elements among the crowded applicants. There is no need to submit a resume, and there's no certification qualifying examination to expect after this training.
The only form of screening set for candidates is the submission of your final assignment, given as part of the training program, but submitted after completing it. This helps the employer to know when each applicant completes their training, in order to get their first assignment on-the-job ready for them.
Submitting the final assignment also shows the employer what the trainee learnt while on training. This way, applicants who have taken the training seriously will never fear losing the job after submitting their final assignment.
Those who fail to submit their final assignment or submit a poor assignment will be delayed for resuming their first assignment on-the-job until they recognize the need to submit the proper final assignment as expected.
Moreover, since there is no refund after purchasing the training program, then applicants who change their mind after applying and purchasing their training package, will automatically forfeit both their training fee and the job. It's totally at the expense of the applicants, not the employer's if applicants fail to take the training program seriously or change their mind along the line.
So, you're warned, before applying, to steer clear from this job, if you know you will not take the training seriously or may change your mind anywhere along the line. It might cost you a fortune you're unwilling to lose, so take this caution before applying.
This warning applies to any other candidate, as no unscrupulous or lazy candidate can bribe their way to gain the favor of the employer for securing the job they're not trained for.
There's no room for submitting forged certificates, so all false academic certificate holders, who are outright unqualified for the job, cannot make themselves the most preferred candidates by any dubious means, only applicants who merit the job, by being trained for it, will secure it.
Once an applicant submits the assignment after the training program has been purchased, they'll be cleared to have completed the recommended training for the job, and will then be offered their employee identity number and tools for the job. It's thus worthy of emphasis that without training no applicant can secure of any of these jobs, they're not given on "man-know-man" grounds.
Of course, reading this far, you would have figured out clearly that this is not one of those federal and state government corrupt recruitment schemes where applicants gain the favor of the hiring team on sentimental, nepotistic and unfair affinitive grounds, rather than one of merit, on fair grounds of meeting set honest conditions, as the one set by Tecfclip, the only employer that offers equitable pay rates higher than any other employer in Nigeria, and only qualified candidates on the basis of the highly recommended training.
To proceed beyond this point, you're required to first find out what is in each training program for your class before filling in any class of the job in the application form.
None of the sponsored programs have been sponsored by any agency or institution of government, NGO, CSO, or Non-Profit for human capacity empowerment, so you're totally responsible for your progress beyond this point, no need to present any profile of your guarantors. You guarantee your own training by affording the cost of the pre-paid highly recommend special job training program, if any of the three classes of the job apply to you as follows:
Part Time HURC Job For Undergraduates:
Part and Full-Time DR.LEADGENs JOB For Graduates
Four Hour Per Day P2F TW Job For Computer Literates
For the first class above, this a Human Resource Consulting job is for only undergraduates aged 16-26, who are currently enrolled in any undergraduate program in any tertiary institution in Nigeria. The HURC job provides a means of earning an income from N660,000 in less than one semester to N6,000,000 in less than 6 semesters in all, particularly beneficial for those in their first year of college admission. There are only 1000 vacancies for the HURC job, hence only 1000 undergraduates can enjoy all the benefits this job has to offer students who will have to first get trained for it. To Learn more about this job and the training for it Click Here.
For the second class above, this Direct Response Lead Generation Specialists Job is for only graduates of Nigerian origin within the age range of 21 – 31. It fills the gap of talent deficit in the $4.3 trillion Direct Response industry, where Tecfclip found its market opportunity, niche and business model as an online company.
Tecfclip is bringing in Nigerians to populate this industry for the first time, by training them as Lead Generation Specialists and giving them a job to start doing as soon as they've been trained through 3 stages of the training recommended for them (2 local and 1 international coaching). There are only 100,000 vacancies created by Tecfclip for the DR.LEADGENs job, which offers graduates a way to earn higher income averaging $10,000 monthly, after their stage 3 training. To Learn more about this job for only graduates, and the training for it, Click Here.
For the third class above, this Part to Full-Time Technical Writing Job for only hard-working computer literate youths aged 26-46, who will be trained as technical content developers and will mostly work with emails and web pages, a completely virtual professional job (working online writing business posts for clients daily), dedicating 4 hours from Monday to Friday for doing their job, work from home and set their own hours, yet get paid N40,000 daily and consistently earn N200,000 every weekly from home.
This P2F TW Job requires a full 60 Days training that must be taken and applied on each of the 60 days, in order to secure this lifetime job opportunity, and be able to recover the training fee in just one week of work while training is still ongoing. There are only 1000,000 vacancies for this job and anyone who meets the classification of age and computer literacy can apply for it irrespective of academic background, state, tribe and working experience.
Once the vacancies are filled no other applicant will be accepted as this vacancy is filling quite faster than the other because of the combined efforts of the recruitment consultants working hard to get it filled up very fast, to help the company achieve its goal of having the largest social impact on reducing unemployment in Nigeria independently. To get the details for this job and the training requirement for securing it, Click Here.
If you have been referred to view this page by any of our recruiters and you've found the job that is of interest to you here after checking out the details for the class that applies to you, then proceed to complete your application in order to purchase the training program for the specific job class you're interested in.
Act fast before the chances will be completely sold out to other applicants who are faster than you in purchasing the limited positions of the training programs highly recommended for the job. If you were not referred by any recruiter, then in the section demanding name of recruiter type: "Admin" or leave and in the email of recruiter section on the form, type: info@tehincome.ws. Make sure you don't leave those two sections blank otherwise your application will not be processed.
If you were referred by a recruiter, then ensure you check the recruiter's complementary card that you were given for the correct name and email of the recruiter, to be filled into the form, otherwise your application will also not be processed.
Clicking the application link below indicates that you have fully read the details for the job class you're interested in, and already know the process of purchasing the highly recommended pre-paid training in a date not later than 5 days after submitting your application, otherwise the application you submit will be deleted if you haven't made your purchase for the recommended training program after 5 days of submitting this form, no questions asked.
If you are not sure you understand why the training program is important, return to the top of this page here and reread the details all over before proceeding to fill the application form. If you think there is nothing of interest to you having read so far, then feel free to speak to the recruiter to talk about what other opportunity may be available for you with the same employer, which is not mentioned here.
If on the other hand you understood the details on your preferred job class, and you wish to apply now, then don't close this page until you've completed the application by clicking the link below, otherwise, returning back to this page with the same I.P Address will be detected and the application you submit on your next return will be invalid, hence you'll miss the opportunity to get any of these jobs.
Be among the 1101,000 lucky Nigerians to secure one of these 1101,000 best paying jobs created by Tecfclip for changing the lives of all applicants who grab this fascinating opportunity today.
What About You Who Wants To Make Money On Your Own Terms Without Your Income Being Tied To ANY Job, Isn't There Something For You Here?
Of course, you're not left out, that's why you should be a part of the limitless beneficiaries of Tecfclip's Nurse Your Income Community (NYIC) where a Mastermind Training Program has been designed for you to apply everything the others learn on the job classes above and even more on the NYIC $10,000 Monthly Income For Life Training Program, and apply them on your own terms. What you need is to enroll in the NYIC Training Program.
The NYIC Training Program
The NYIC Training program is a simple training program that allows you to know what the others know and be free to apply them on your own terms and make money, without waiting for instructions as those on a job.
This program puts together everything you need to make from $10 per hour to $100 per hour, and consistently beat the records of earning $10,000 per month all on your own terms.
You'll be trained to do it all on your own, but you won't be alone in this. There are over 10,000,000 plus community members who will be encouraging you with how they are doing their own . More on this training can be found on the next page. Click Here to Get the NYIC Training Program details Now.